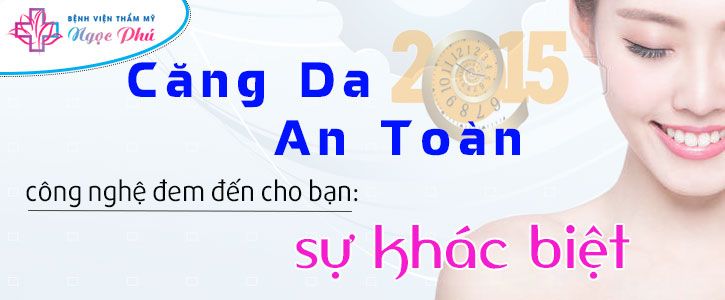 why ?
should you apply endoscopic facelift
Endoscopic facelift is the most advanced technique today. This technique is supported by dedicated endoscopic equipments in the facelift process. Our surgeon will separate and remove excess skin, sagging skin on the face, which helps lift the subcutaneous tissue to maximize the smoothness and tightness for your skin. It is also absolutely safe and does not harm your nerves.
1 The most advanced endoscopic facelift technology today
Facelift technique with the support of modern endoscopic equipments will help minimize invasiveness, Technique of our surgeons is absolutely accurate, ensures safety for customers.
2 Help your face be significantly younger in a short time
Facelift is a quick solution to help face be youthful quickly. After facelift surgery, it will help clients be younger 5 -10 years old. Condition of loose, sagging skin is completely corrected and maintain long-term result.
3 Minimize invasiveness and minimal complications
Facelift technique is performed through a small incision at the edge of the hairline to reduce swelling less than the previous methods, helps recover your health quickly and minimal complications.
4 Suitable for local aging or serious aging facial skin
Endoscopic facelift technique can solve the aging facial area completely, depending on the specific cases, our surgeon can lift a part or all of the facial area. All can achieve the best result.
who? should apply facelift
1Sagging facial skin due to aging process
2Who have already applied facelift but did not achieve desired results.
3 Apply for both men and women
ngoc phu aesthetic hospital
prestigious address for facelift surgery
Ngoc Phu Aesthetic Hospital is proud be the most prestigious address today with exclusive facelift technique and ensure absolute safety for our clients. We apply the most modern facelift technology appropriate each case. Endoscopic facelift is absolutely accurate, limits invasiveness with minimal scar and very short recovery time (within a day). This procedure is performed under the standards of the Ministry of Health at plastic surgery Hospital.
Ngoc Phu Aesthetic Hospital converges a team of experienced surgeons with aesthetic eye so our clients is always consulted, examined with the safety. Clients will quickly feel the results of endoscopic facelift, recover the fresh and smooth skin as youth.
procedure
Endoscopic facelift is performed in accordance with the standards and performed by a team of surgeons at plastic surgery Hospital:
1 Consultation and examination
The surgeon will examine facial area and specify the most appropriate surgery. Simultaneously, our patients will also applied some tests to check your health before surgery.
2Local anesthesia with a sedation
Our surgeon will give a local anesthesia to the facial area so that our patients will feel comfortable during surgery.
3 Perform surgery
Our surgeons just make a small incision about 3 cm in your scalp by endoscopic equipments. They will gently separate skin out of skin organization with precise technique, help lift the facial muscles and skin.
4 Close the incisions
Our surgeon will close the incisions by aesthetic sutures and carefully bandage to comply with hygienic regulations.
images